Employment Possibilities for Graduates
Graduates of the Marine Biology Department will find employment in biotechnology companies, green/environmental organizations, government ministries, government research institutes, environmental consulting organizations, marine monitoring firms, and in a variety of maritime-oriented positions, academic research, and teaching. 
Meet our alumni: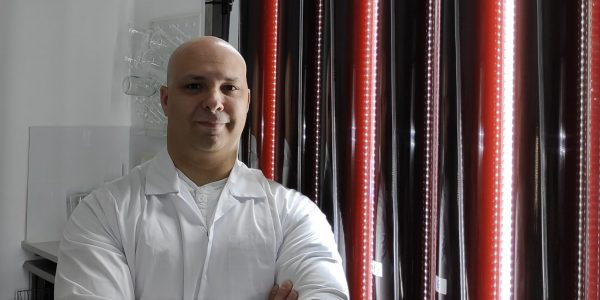 Co-founder and CTO, Yemoja Ltd.
PhD, Marine Biology Department
"I'm the chief technology officer and one of the founders of Yemoja, which grows micro-algae to supply ingredients for cosmetics, nutriceuticals, and in the future, even for pharmaceuticals.
My studies gave me the tools I need to be a scientist. The department's openness to new methods and instrumentation, one of its greatest strengths, broadens your horizons and opens your mind to the use of new technologies in the marine sciences.
My personal experience in the department was no less than perfect. Starting with my advisor who gave me all the tools I needed to become an independent researcher and scientist; to the lab manager, who assisted in every way possible and was open to all of my "crazy" ideas; to the department researchers whose doors' were always open for advice; to their labs and lab managers, who were always willing to lend a hand.
The administrative staff was efficient, fast, and always welcoming and did their best to help with bureaucratic procedures. For me, the department was and still is a family. "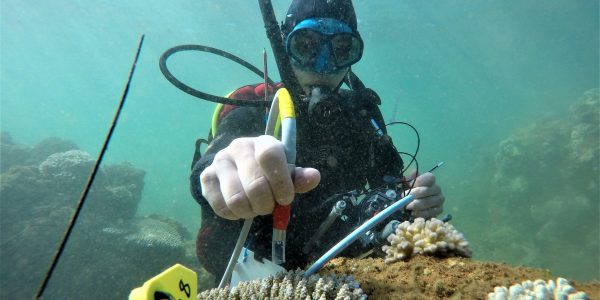 PhD student at the University of Western Australia
M.Sc., Marine Biology Department
"Studying for a master's degree in the Department of Marine Biology, jointly facilitated by the Department of Marine Technologies, deepened my desire to focus on research of my favorite place – the sea. I gained knowledge and experience in diverse research methods and made connections with researchers in Israel and around the world.
My interests include the biology and ecology of coral reefs, as well as the preservation and management of those reefs. I'm interested in working on unique and under-researched reef systems. I feel my research in these areas can make the greatest contribution to improving our understanding of reef systems' response and resilience to climate change and anthropogenic impacts.
I'm currently in my second year of doctoral studies at the University of Western Australia in Perth, Australia. My research project focuses on damaged reef systems in Western Australia. My goal is to explore the potential of these unsightly reefs to function as reef refuges or as a source for recruitment of corals to ease the ongoing management, resilience, and rehabilitation of the reefs that have been severely damaged by the continuing effects of climate change."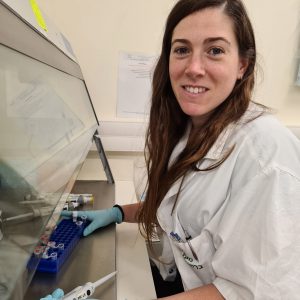 Researcher at a seed testing lab
M.Sc., Marine Biology Department
"Two years ago, I completed my M.Sc. in the Department of Marine Biology. Since then, I've work in the seed health laboratory at Hazera. In the lab, we perform tests to assess the presence of various pathogens in crop seeds. The tests are varied and include classical microbiology methods, ELISA testing, and state-of-the-art molecular techniques. In the lab, I'm in charge of molecular biology. My master's thesis was carried out using molecular methods, which gave me extensive knowledge that is relevant for my current work. The studies in the department were enjoyable and interesting, providing many tools for working in industry."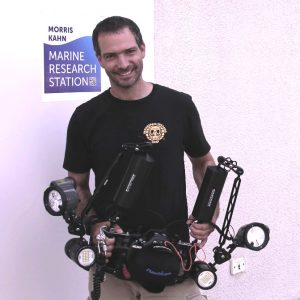 Underwater media and equipment manager
Morris Kahn Marine Research Station
M.Sc. candidate, Marine Biology Department
"I'm a photographer specializing in underwater photography for research. My passion is making marine research and usually hidden underwater scenes accessible to the general public, and by doing so getting them excited about the sea and the marine environment. As the underwater media manager at the Morris Kahn Marine Research Station of the University of Haifa Leon H. Charney School of Marine Sciences, and an M.Sc student specializing in underwater fluorescence photography, one of the things I like most about my work is diving in unconventional places. I love documenting researchers during their work and then using the results of that process for media and scientific articles. It's wonderful to learn the intimate details of the sea, while working with and getting to know leading researchers in a variety of disciplines."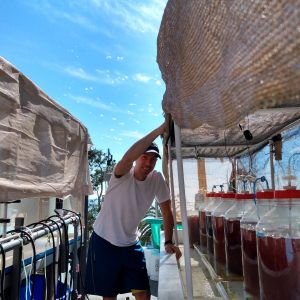 Post-doctoral researcher,
Scripps Institution of Oceanography
PhD, Marine Biology Department
"I am currently working as a postdoctoral scholar at the Scripps Institution of Oceanography at the University of California San Diego, where I'm working on R&D for red algae cultivation techniques that may help reduce greenhouse gas emissions produced by the cattle industry. My studies at the Marine Biology Department exposed me to different research techniques and to issues that are still at the heart of my work."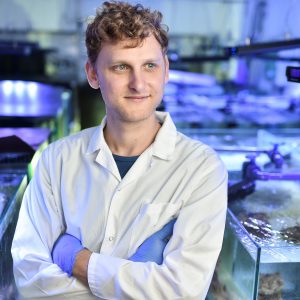 Development engineer at a biotech company
M.Sc., Marine Biology Department
"I am a development engineer at Pluristem Therapeutics, a biotech company specializing in placenta-derived cell therapy. I focus on developing new processes and products at the company.
"My academic experience was both enjoyable and challenging. My studies at the School of Marine Sciences contributed to my capacity to successfully address developmental and research challenges, even in areas that I didn't specialize in during university. It's important for me to note that my academics provided me with the tools to seamlessly enter the biotech industry."