The Charney School of Marine Sciences train the next generation of scientists and professionals required for continued marine science developments and research. Graduates of the school's postgraduate programs are currently playing leading roles in Israeli and global research, industry, economy, security and government organizations, and have positions at top commercial enterprises around the world.
Meet our alumni.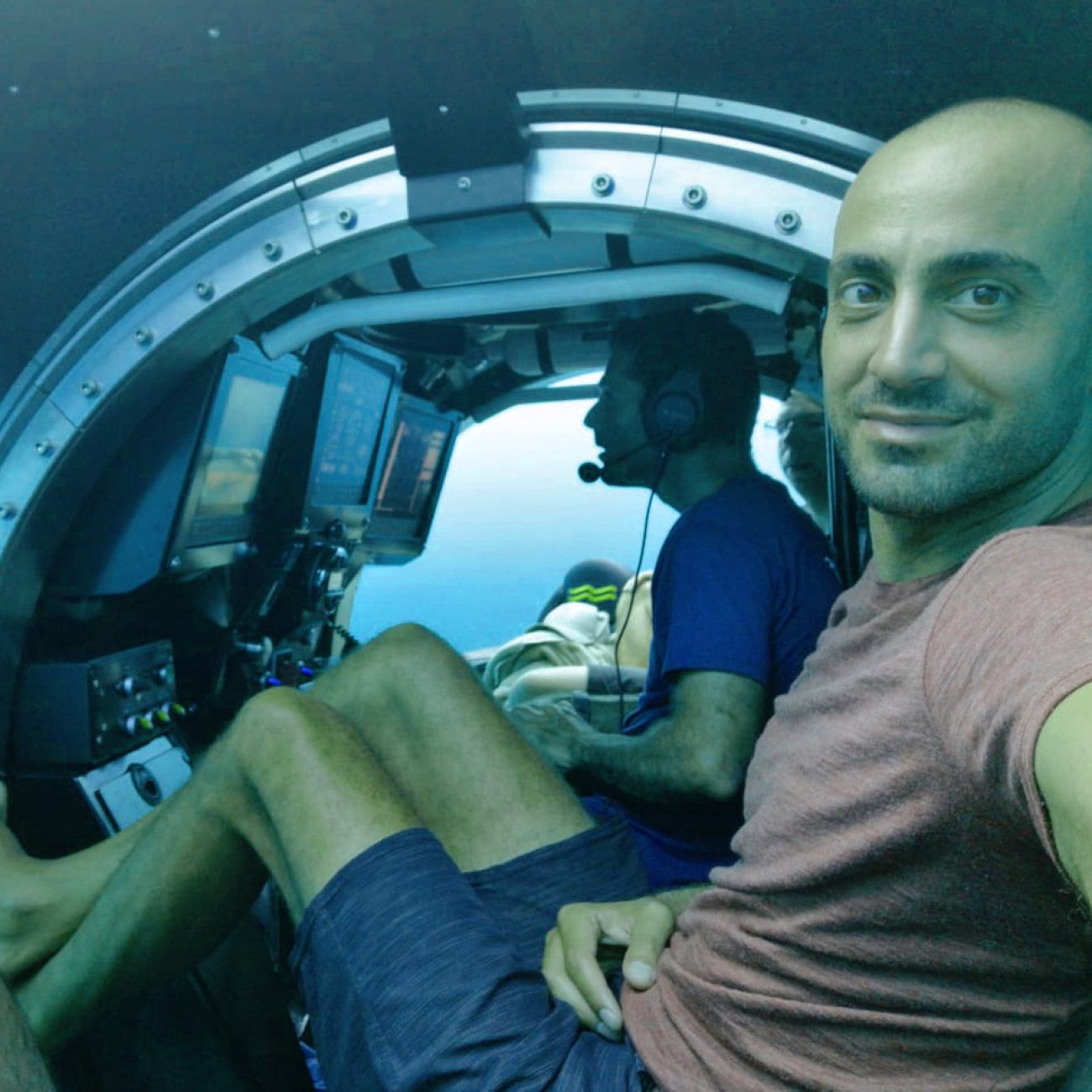 Freelance underwater surveyor
M.Sc., Marine Geosciences Department
"I'm currently involved in a variety of research and commercial projects, primarily in the areas of underwater robotics and hydrography in Israel and around the world. In addition, I design and build photography systems for underwater research.
"During my studies and research in the Charney School of Marine Sciences, I acquired practical tools such as creating bathymetric maps and analyzing and presenting data from the sonar systems and robots I work with. My studies and especially the research I carried out allowed me to become acquainted first-hand with academic thought processes. That helps me even today when I work and advise scientific projects. Even outside the scientific world, that personal experience allows me to bring an advanced level of knowledge and work capacity to projects in other fields. "
Co-founder and CTO, Yemoja Ltd.
PhD, Marine Biology Department
"I'm the chief technology officer and one of the founders of Yemoja, which grows micro-algae to supply ingredients for cosmetics, nutriceuticals, and in the future, even for pharmaceuticals.
My studies gave me the tools I need to be a scientist. The department's openness to new methods and instrumentation, one of its greatest strengths, broadens your horizons and opens your mind to the use of new technologies in the marine sciences.
My personal experience in the department was no less than perfect. Starting with my advisor who gave me all the tools I needed to become an independent researcher and scientist; to the lab manager, who assisted in every way possible and was open to all of my "crazy" ideas; to the department researchers whose doors' were always open for advice; to their labs and lab managers, who were always willing to lend a hand.
The administrative staff was efficient, fast, and always welcoming and did their best to help with bureaucratic procedures. For me, the department was and still is a family. "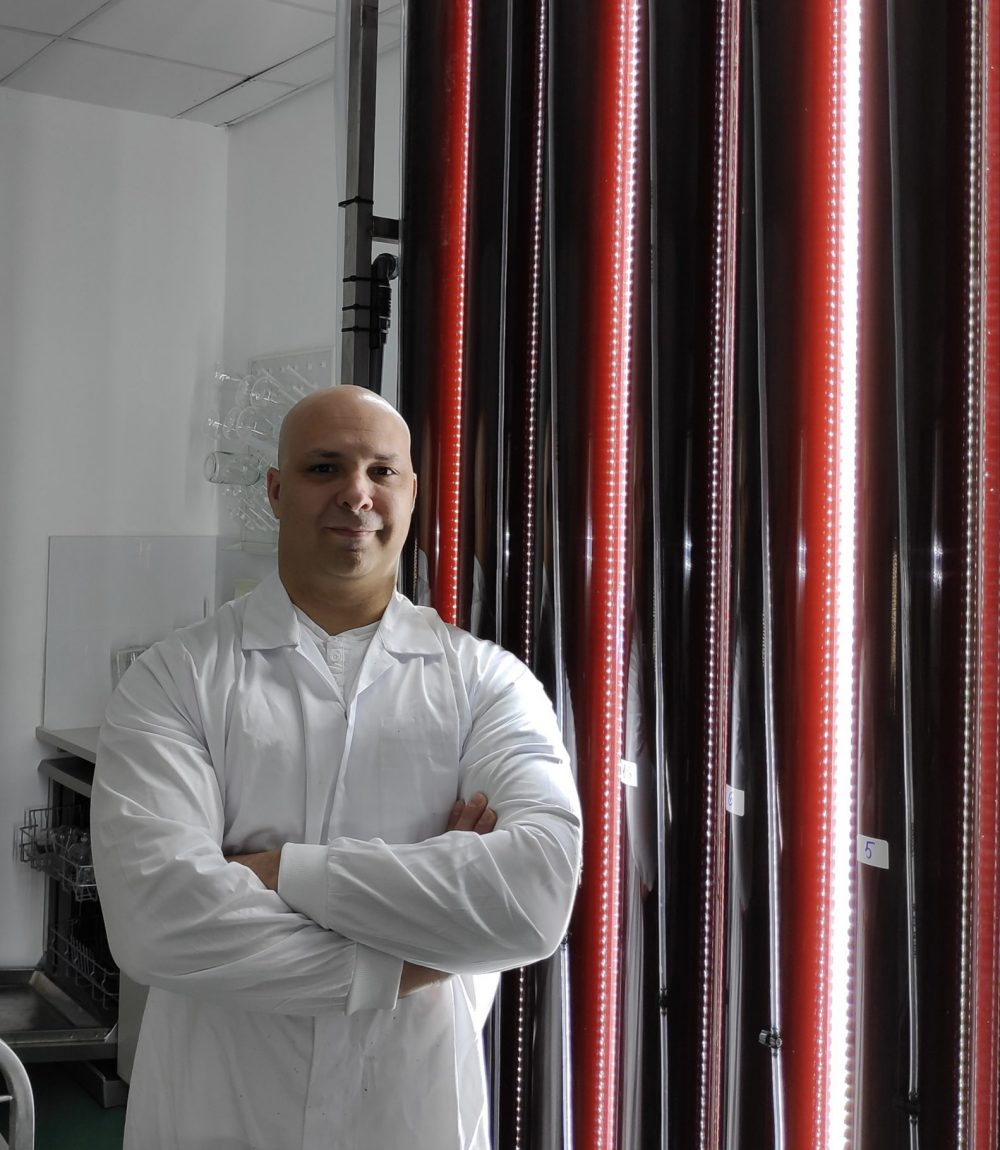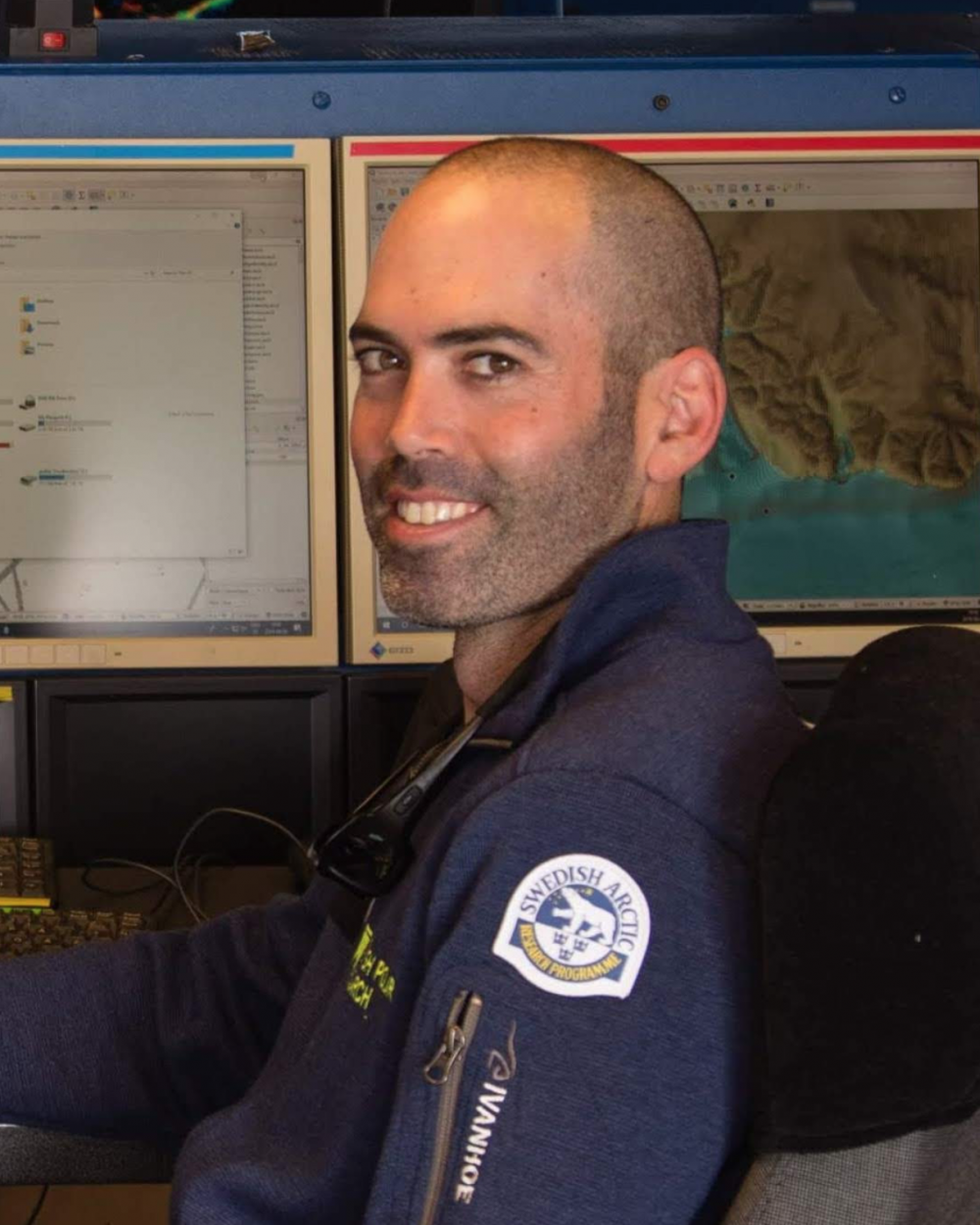 Data analyst at the Center for Coastal and Ocean Mapping (CCOM), University of New Hampshire
M.Sc., Marine Geosciences Department
"After graduating with a B.Sc. in marine science, I had big dreams of research cruises in distant locales, groundbreaking technology and discoveries in the deep sea, and the opportunity to take part in global oceanic exploration. During my M.Sc. studies at the Marine Geosciences Department in Haifa, I accumulated the knowledge and tools to advance step by step in this field. I've realized my dreams — and now I have an appetite for more. In my three years at the department, I learned the scientific foundation I needed, became familiar with absolutely essential computer software, got to know experts who gave me a chance – and I started off on my own path. Today I work at the Center for Coastal and Oceanic Mapping (CCOM) on a number of projects, the main one being Seabed 2030, which is seeking to complete the mapping of all of the world's oceans in the next decade. I also contribute to the National Science Foundation's Multibeam Advisory Committee, which was established to improve the mapping capacities of the US academic research fleet, composed of more than 20 advanced research vessels. My fellow graduates from my time at the school are close friends and partners in my professional path to this day!"
Marine geologist at ADYR Constructions
M.Sc., Marine Geosciences Department
"During the construction of the Haifa Bay Port, I supervised and managed the sea-based tasks, with an emphasis on constructing breakwaters, carrying out marine excavations, laying and casting underwater geotechnical marine mattresses, carrying out and overseeing seabed mapping surveys using multibeam sonar, and multiple diving surveys. In addition, I've participated in numerous marine projects, such as sand nourishment on beaches, cliff preservation, and leading geological, geotechnical, and environmental surveys for future projects in the maritime space.
"Today, I see and live the direct correlation between everything I experienced during my studies at the Marine Geosciences Department, and my ability to analyze findings that present themselves during a project. As a student, I felt privileged to meet marine scientists while studying and learning about leading-edge marine science. Not a day goes by when I don't use the advanced, comprehensive methods and knowledge I acquired during my studies!"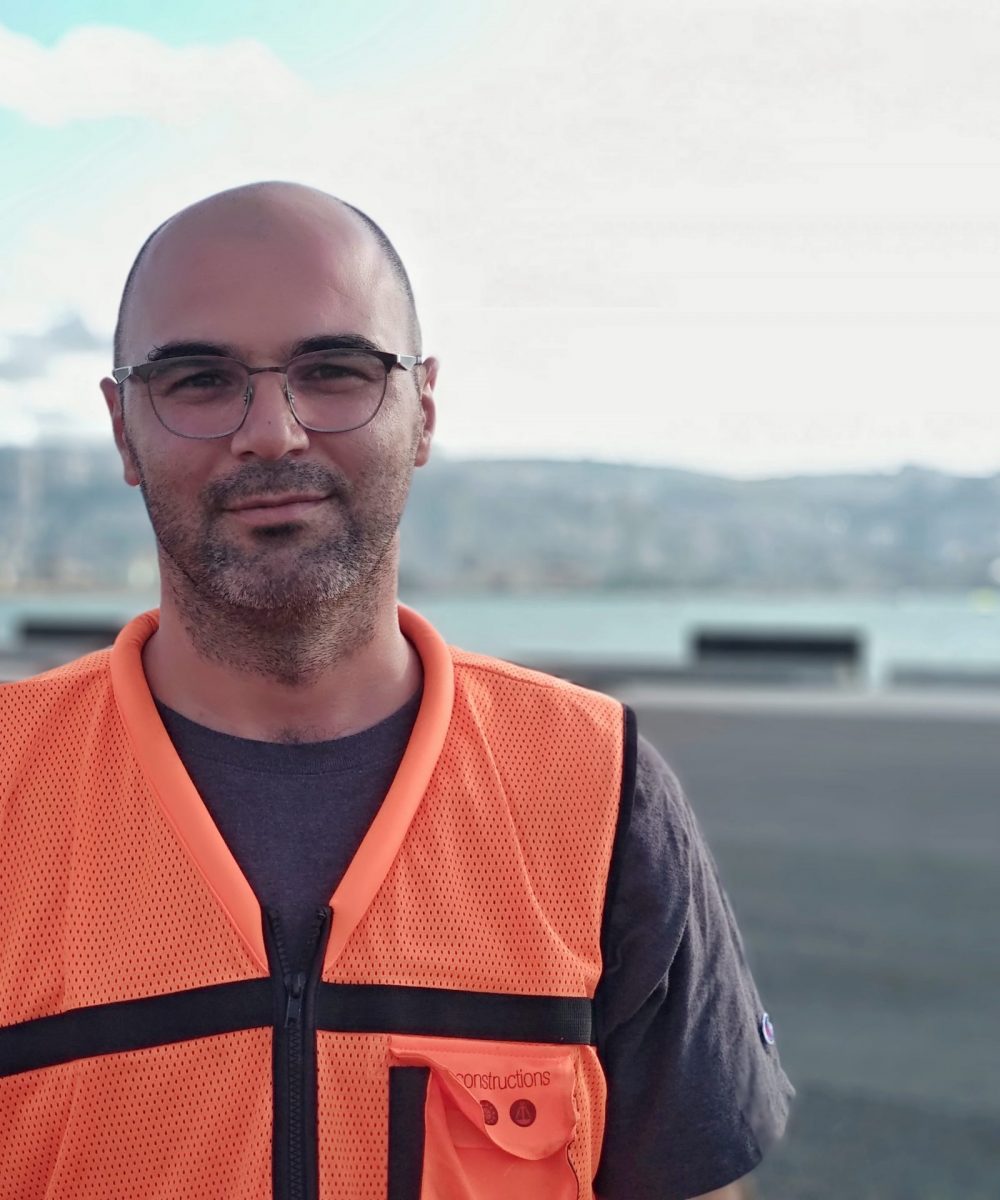 Scientific Director at Agma – Watershed and River Center
PhD, Department of Marine Geosciences
"As part of my doctoral studies, I acquired multiple tools that help me in my work today as the scientific director of Agma – the Watershed and River Center. Among other things, I learned about the need for multidisciplinary study to answer complex questions; the need to examine experimental results and samples in depth; and the need to do everything with the integrative, critical perspective of the main research queries. As part of my studies, I participated in marine research missions in Israel and around the world, as well as in scientific conferences. Both contributed greatly to my professional development, and helped me create relationships with researchers from different countries, who help me in my work even today."
PhD student at the University of Western Australia
M.Sc., Marine Biology Department
"Studying for a master's degree in the Department of Marine Biology, jointly facilitated by the Department of Marine Technologies, deepened my desire to focus on research of my favorite place – the sea. I gained knowledge and experience in diverse research methods and made connections with researchers in Israel and around the world.
My interests include the biology and ecology of coral reefs, as well as the preservation and management of those reefs. I'm interested in working on unique and under-researched reef systems. I feel my research in these areas can make the greatest contribution to improving our understanding of reef systems' response and resilience to climate change and anthropogenic impacts.
I'm currently in my second year of doctoral studies at the University of Western Australia in Perth, Australia. My research project focuses on damaged reef systems in Western Australia. My goal is to explore the potential of these unsightly reefs to function as reef refuges or as a source for recruitment of corals to ease the ongoing management, resilience, and rehabilitation of the reefs that have been severely damaged by the continuing effects of climate change."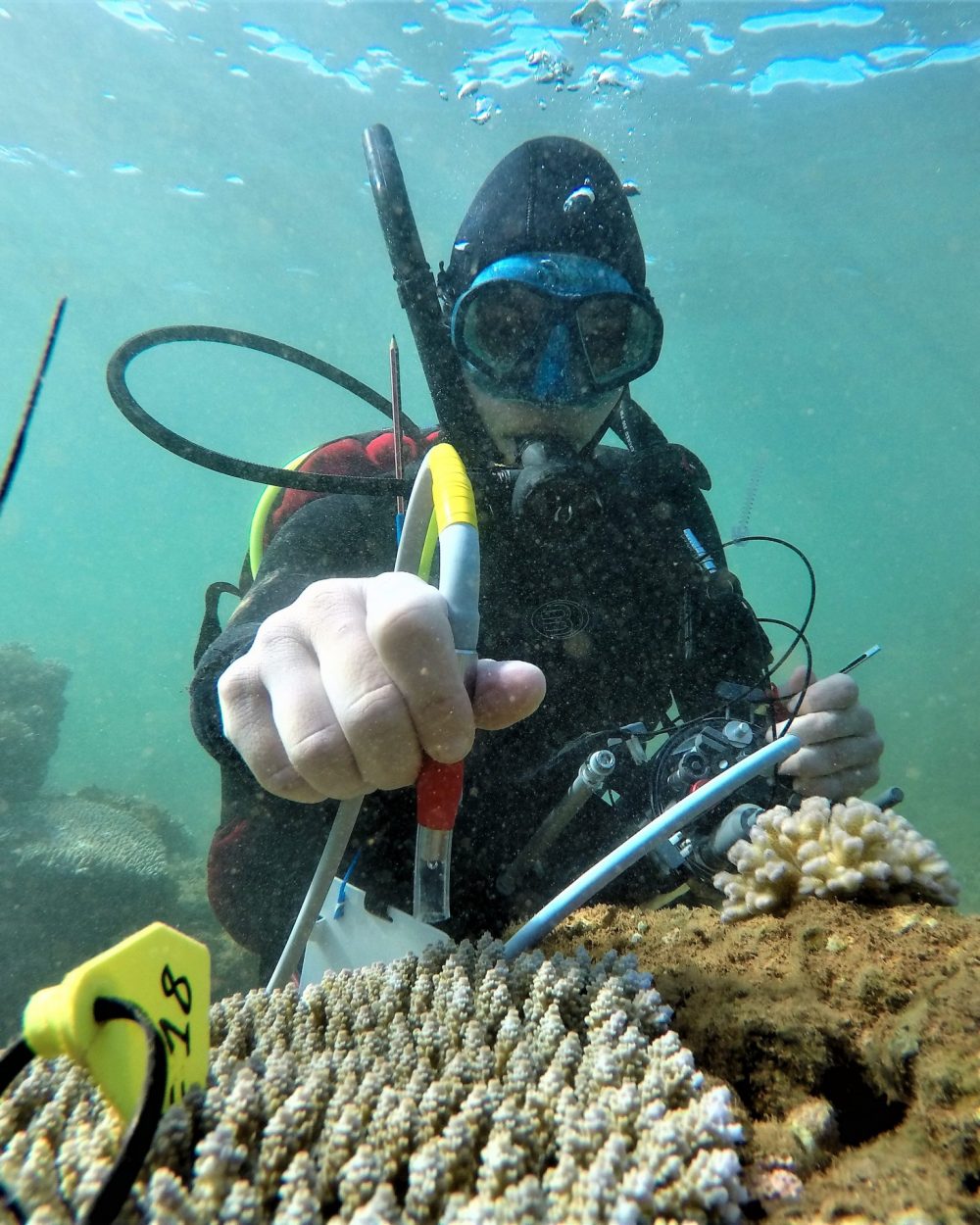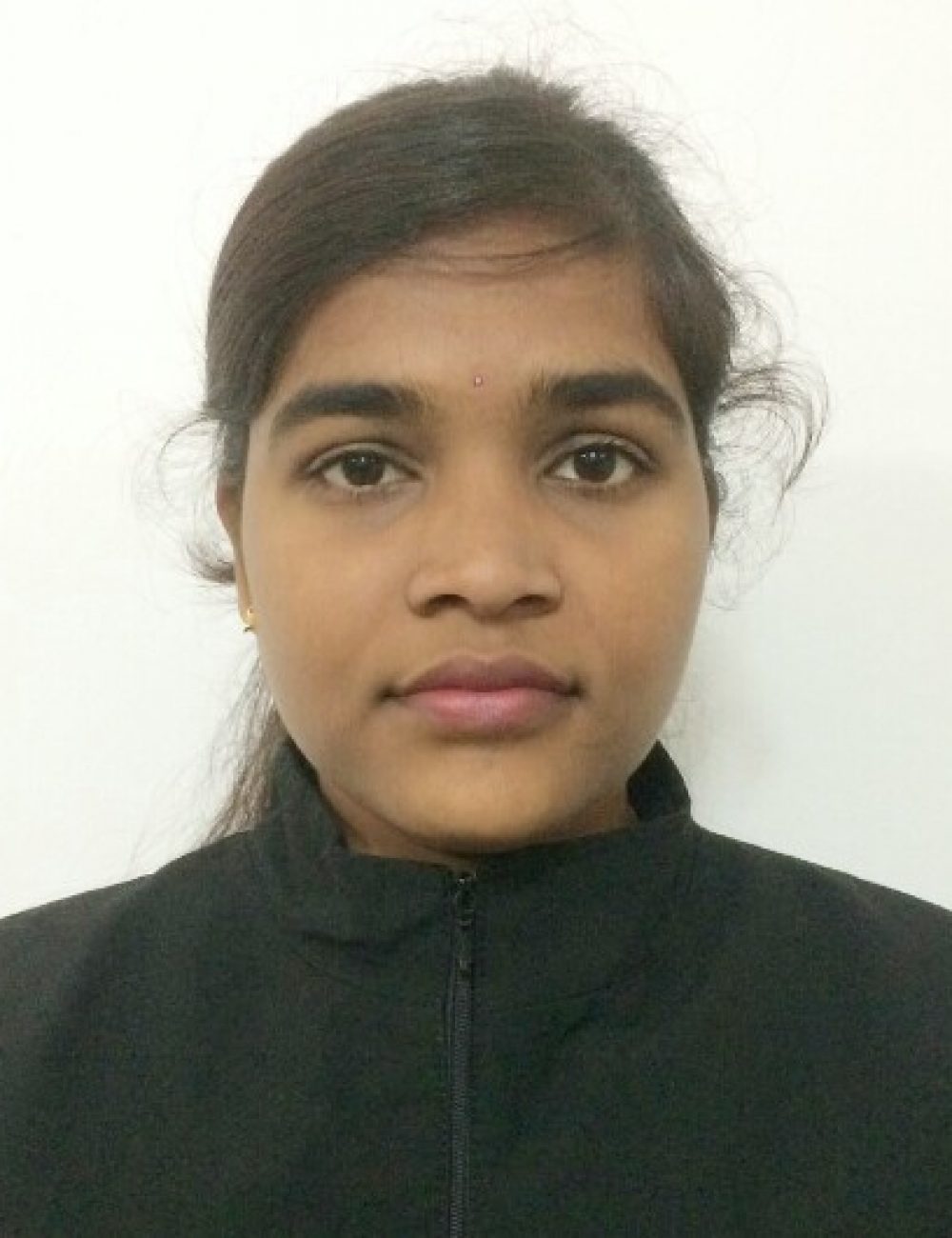 PhD student at the Charney School of Marine Sciences
M.Sc., Marine Technologies Department
"I am a PhD student from India. I was studying at the Technion, where I met my current supervisor Prof. Morel Groper as a course lecturer and came to know about the Hatter Department of Marine Technologies . I was extremely impressed and decided to move here to start my master's thesis. The project I worked is titled "Motion Assessment of Planing Craft in Seaway (MAPCS)" focuses on developing a computation model for the prediction of the accelerations a planing craft encounters in seaways. The MAPCS model was validated with an Autonomous planing craft platform also developed as part of my master's studies. During the start of my thesis on this topic, I was new to the field of Marine Engineering, but with all the support and guidance from my supervisor, I graduated with 'Summa cum laude'. The research work carried during my master's has a novel application to be implemented in the craft's autonomy algorithm to support unmanned, unattended surveys with improved seakeeping abilities. I considered this to be a challenging and novel contribution in this field of research so decided to continue my research career towards PhD also at the Department of Marine Technologies . I am extremely thankful and appreciate the infrastructure and education standards and great support the department, faculty and the University offers."
PhD student at Imperial College London
M.Sc., Marine Geosciences Department
"I am a research student and doctoral candidate focused on the dynamics of subducting tectonic plates in the Department of Earth Science and Engineering at Imperial College London. My research focuses on building two- and three-dimensional numerical models that very accurately simulate the physical forces acting on tectonic plates. Using the models, I investigate the factors that determine subduction characteristics, and as a result, affect plate tectonics around the globe.
"My research in the Department of Marine Geosciences stemmed from a collaboration between my advisor and researchers at the ETH Zurich Institute of Technology in Switzerland. My M.Sc. thesis gave me the theoretical basis for the work I am doing today, as well as practical experience using some of the most advanced software in my field. The freedom I was given, along with the training I received, including study at ETH Zurich, contributed greatly to my independence as a researcher. Meeting students from around the world and the focus of the studies on practical tools created a unique, enjoyable, and enriching learning atmosphere for me."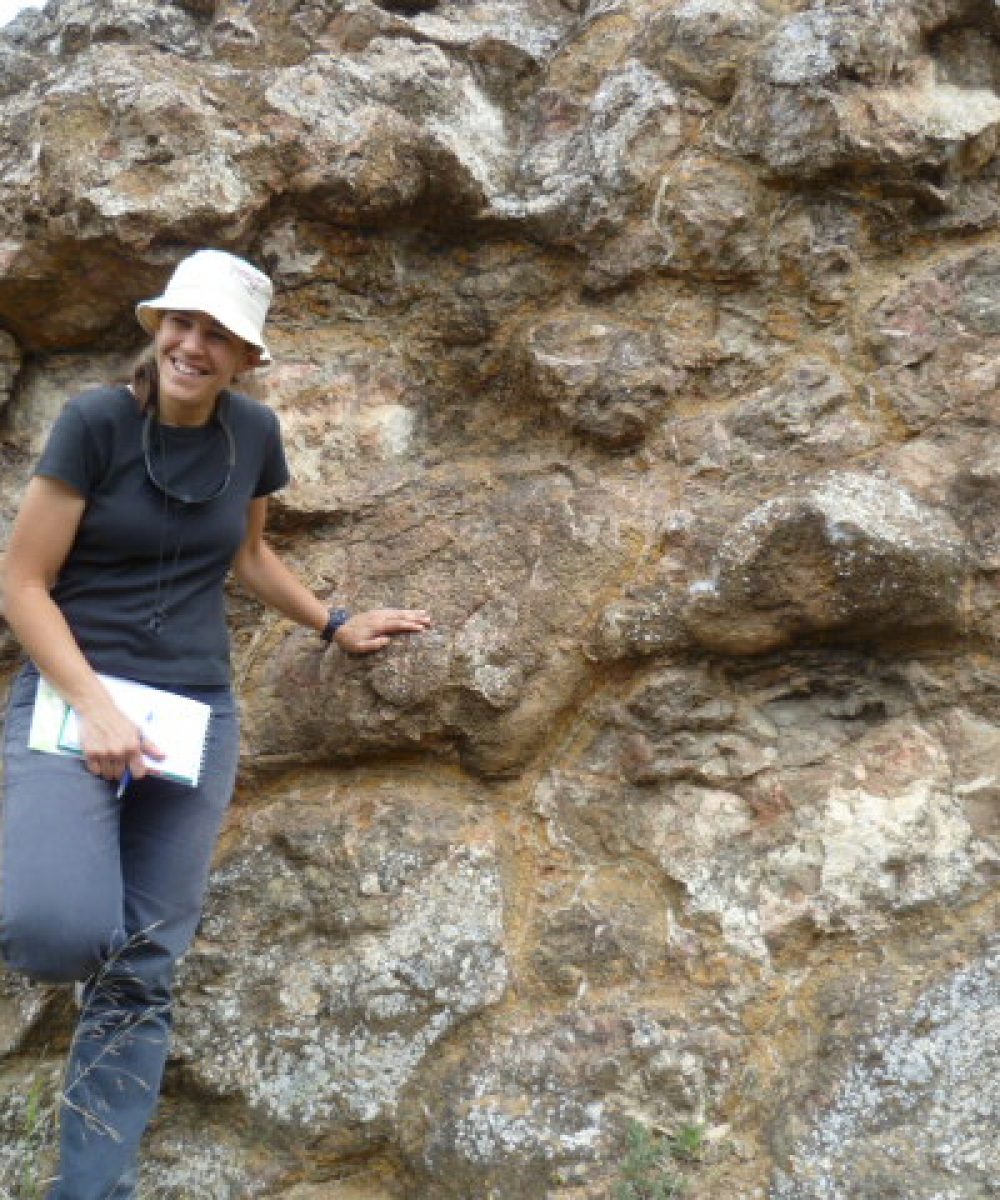 Geologist and geophysicist, ICL Research
PhD, Marine Geosciences Department
"I currently work as an earth sciences researcher at Israel Chemicals R&D Institute. My research involves mineral analysis, mapping, risk assessments and general research support to ICL's industries in the Negev (phosphorites), Dead Sea (potash), and abroad. During my PhD at the Marine Geosciences Department, I specialized in seismic stratigraphy and created a 3D model down to 1000m below the surface of the Lower Galilee basins. The model bridges between geological and geophysical data-sets, analyzing both exposed and subsurface stratigraphic units. 
"My studies at the School of Marine Sciences were truly an experience. The school has an international atmosphere, with many international students and courses taught in English. The software made available to students are some of the best in the field worldwide, so we acquired highly advanced skills that are relevant for our industry. Overall, my time at the School of Marine Sciences provided me with very good geophysical and subsurface mapping skills that serve me well in my current work characterizing raw materials and mining areas."
Post-doctoral researcher,
Scripps Institution of Oceanography
PhD, Marine Biology Department
"I am currently working as a postdoctoral scholar at the Scripps Institution of Oceanography at the University of California San Diego, where I'm working on R&D for red algae cultivation techniques that may help reduce greenhouse gas emissions produced by the cattle industry. My studies at the Marine Biology Department exposed me to different research techniques and to issues that are still at the heart of my work."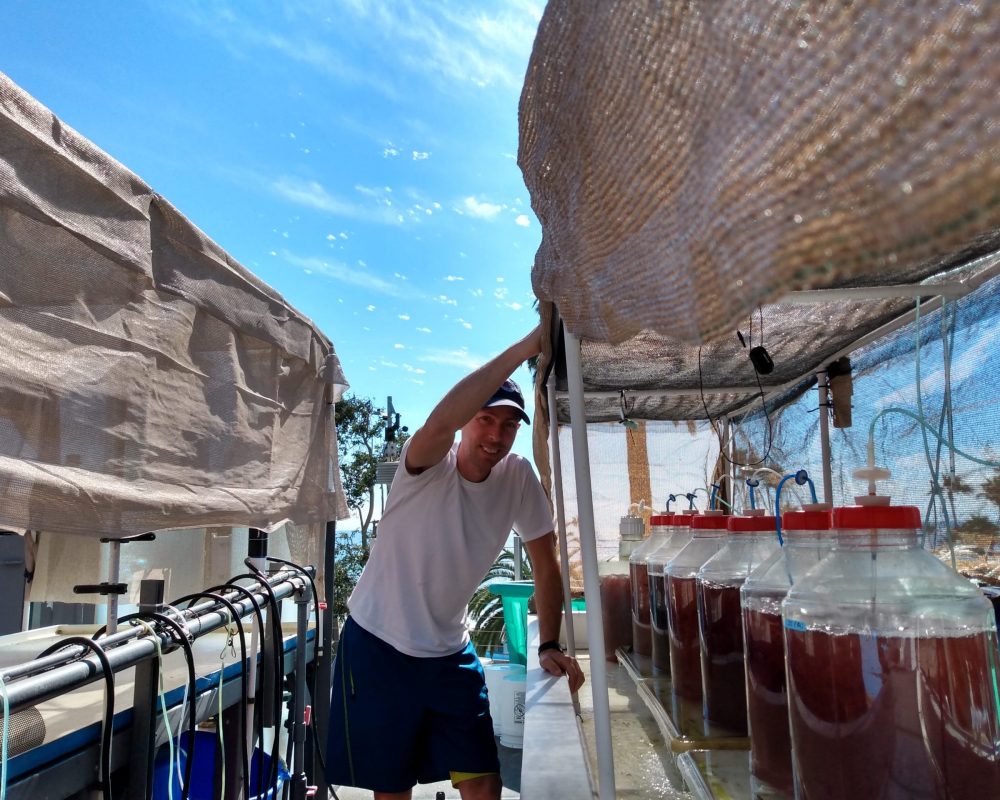 Development engineer at a biotech company
M.Sc., Marine Biology Department
"I am a development engineer at Pluristem Therapeutics, a biotech company specializing in placenta-derived cell therapy. I focus on developing new processes and products at the company.
"My academic experience was both enjoyable and challenging. My studies at the School of Marine Sciences contributed to my capacity to successfully address developmental and research challenges, even in areas that I didn't specialize in during university. It's important for me to note that my academics provided me with the tools to seamlessly enter the biotech industry."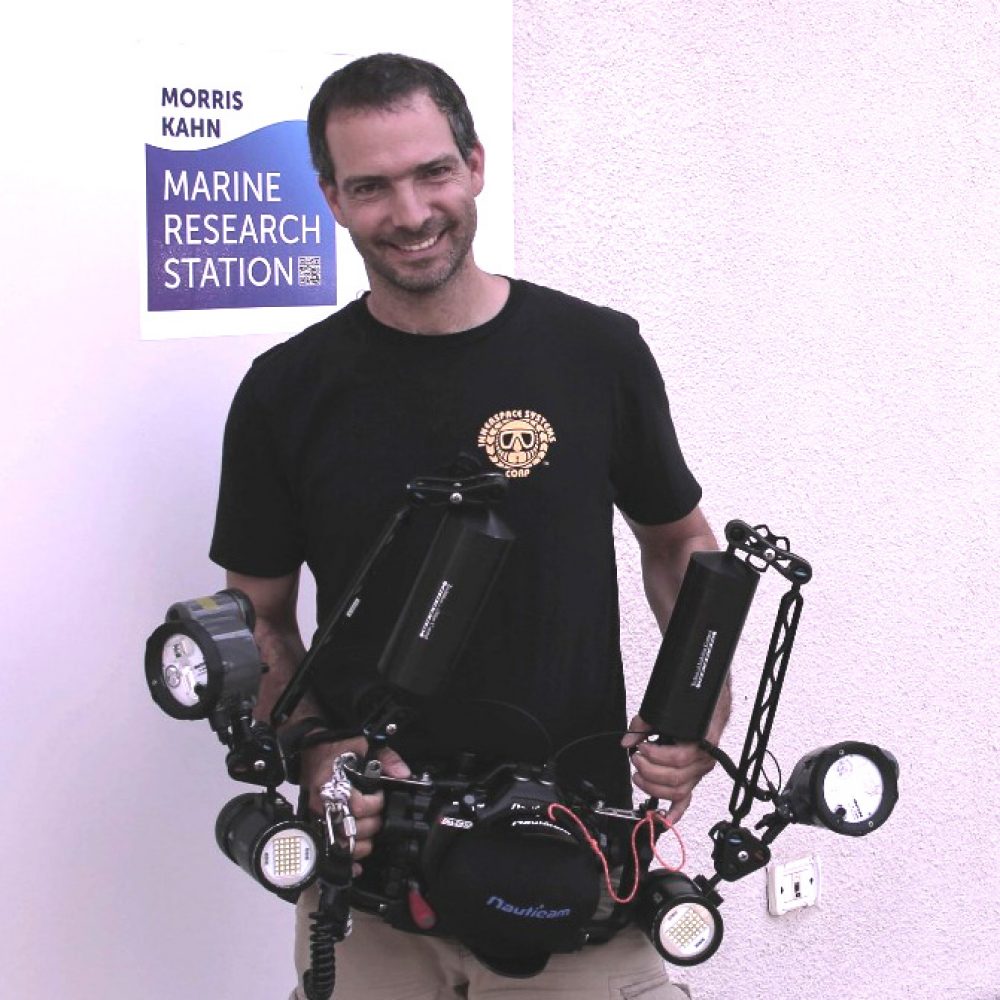 Rocky reef monitoring project, Media manager and photographer
Morris Kahn Marine Research Station
M.Sc., Marine Biology Department
"I'm a photographer specializing in underwater photography for research. My passion is making marine research and usually hidden underwater scenes accessible to the general public, and by doing so getting them excited about the sea and the marine environment. As the underwater media manager at the Morris Kahn Marine Research Station of the University of Haifa Leon H. Charney School of Marine Sciences, and an M.Sc graduate specializing in underwater fluorescence photography, one of the things I like most about my work is diving in unconventional places. I love documenting researchers during their work and then using the results of that process for media and scientific articles. It's wonderful to learn the intimate details of the sea, while working with and getting to know leading researchers in a variety of disciplines."
Engineering geologist at a soil mechanics and geotechnical engineering company
M.Sc., Marine Geosciences Department
"I currently work as an engineering geologist at Blank-Lehrer, a firm focused on soil mechanics and geotechnical engineering. Through my studies and research, I learned to overcome obstacles, search for solutions, manage huge amounts of data, and present myself confidently in front of an audience and professionals from the field.
My studies in the department gave me a considerable amount of self-confidence and pride. Even though I don't currently work in the marine domain, I really enjoyed the way I acquired the tools currently at my disposal, which enabled me to secure my current position."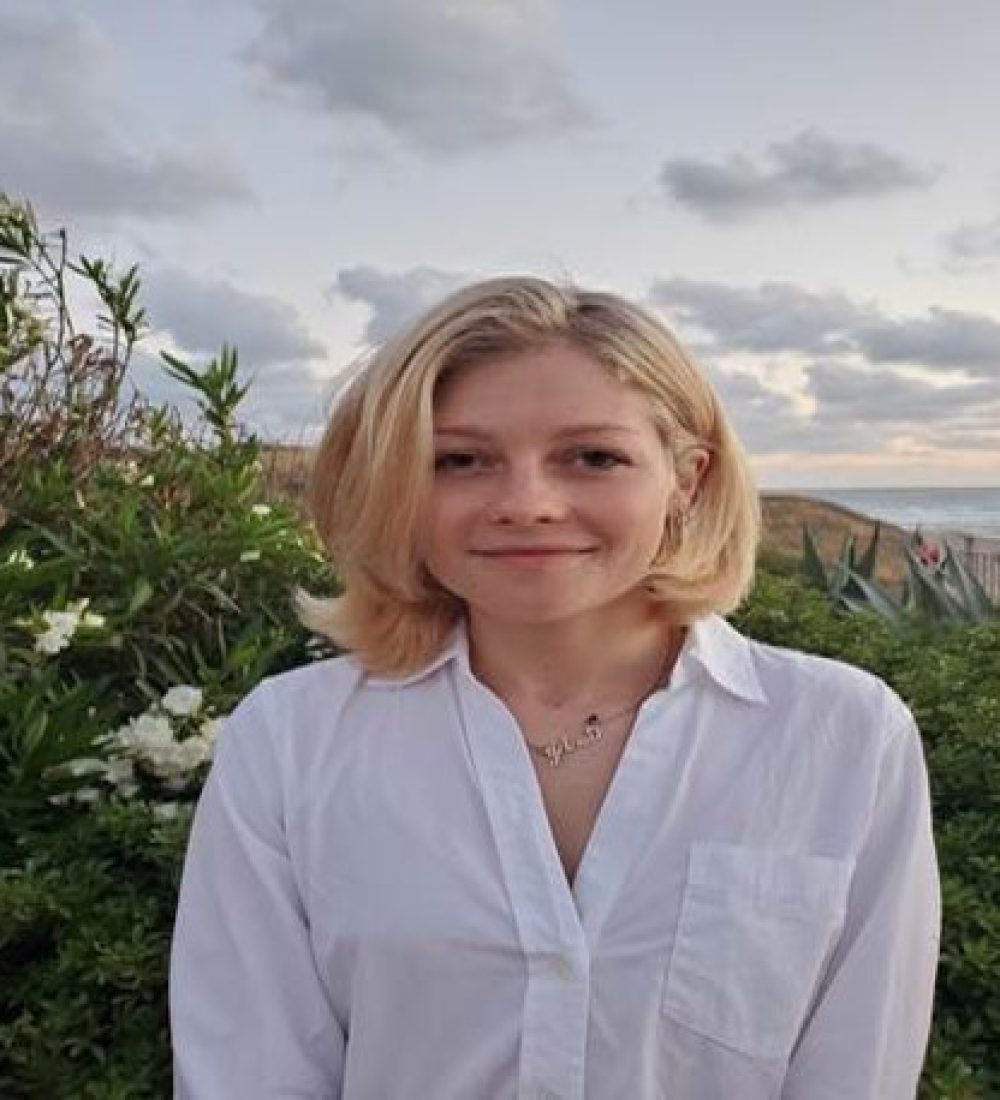 Software Engineer at an analytics company
M.Sc., Marine Technologies Department
"I am now working as a Software Engineer at Charles River Analytics in Cambridge, Massachusetts, USA. The company develops software in the fields of sensing and perception, human-centered AI and user experience, as well as physical systems operating on both land and in the sea. I am working in the sensing and perception division on computer vision projects. My knowledge and experience I developed in my Master's Degree in Marine Technologies in the Marine Imaging Lab helped prepare and motivate me to work in this field, and gave me a unique background that allows me to work in both computer vision and marine-related projects."
PhD student in the Department of Marine Geosciences 
"I am currently studying for a PhD in the Department of Marine Geosciences. I'm conducting my research at the environmental sedimentology lab. My research focuses on beachrock along Israel's Mediterranean coastline. Since the beginning of my studies, I've worked as a research assistant on multiple fieldwork projects. I've collected rock and soil samples on land and at sea, and worked on sediment piercing and drilling surveys and various underwater projects, in addition to laboratory work, mainly petrography and mobile optical luminescence measurements. My most significant experiences have been participating in underwater excavations, as a diver and team leader, in the excavations of the sunken ship near the Akko Tower of Flies and the ancient Ma'agan Mikhael B shipwreck, as well as writing my thesis. |
Following my M.A. studies in the Department of Maritime Civilizations, I decided to continue on for my PhD. Both the theoretical training, which includes in-depth courses in diverse disciplines, and the practical training for work at sea and on the coastline (and for writing scientific articles in English) have allowed me to excel in my current studies."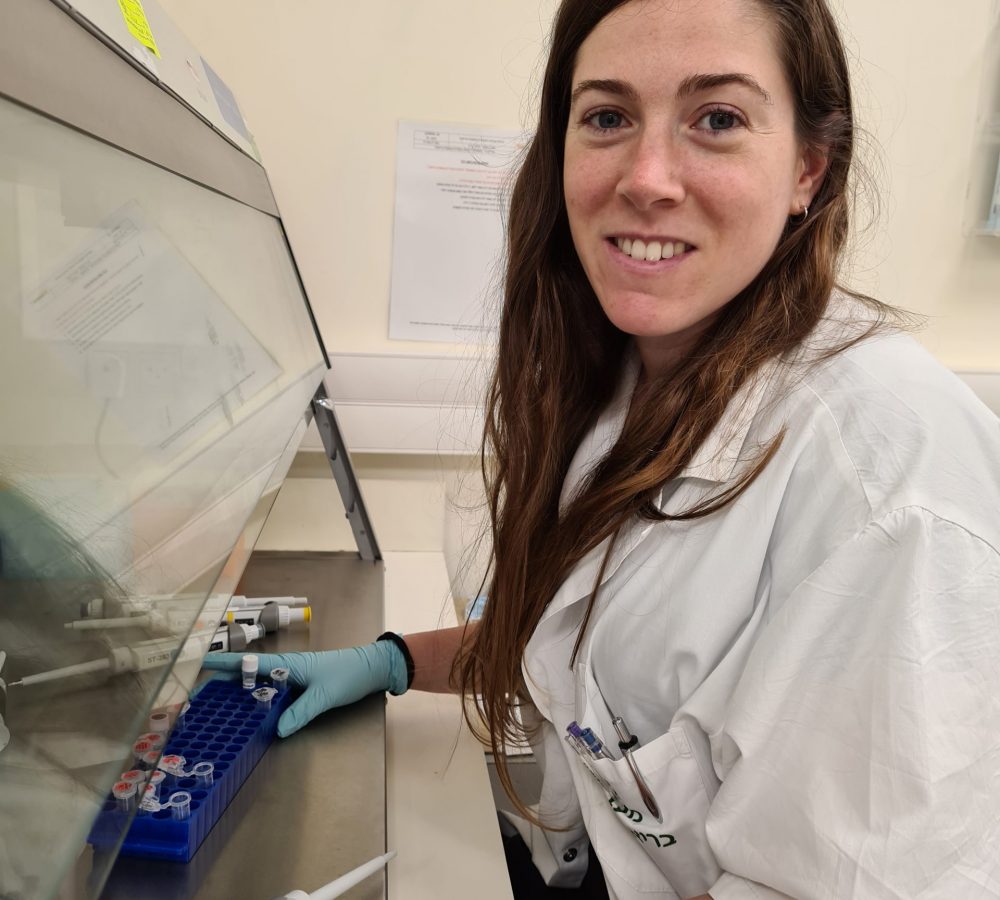 Researcher at a seed testing lab
M.Sc., Marine Biology Department
"Two years ago, I completed my M.Sc. in the Department of Marine Biology. Since then, I've work in the seed health laboratory at Hazera. In the lab, we perform tests to assess the presence of various pathogens in crop seeds. The tests are varied and include classical microbiology methods, ELISA testing, and state-of-the-art molecular techniques. In the lab, I'm in charge of molecular biology. My master's thesis was carried out using molecular methods, which gave me extensive knowledge that is relevant for my current work. The studies in the department were enjoyable and interesting, providing many tools for working in industry."
PhD student at the Marine Biology Department
M.Sc., Marine Biology Department
"After completing my master's degree in the Department of Marine Biology at the School of Marine Sciences, I continued on to doctoral studies in the department. My field of research is marine microbiology, and my doctorate focuses on how various environmental factors affect the cellular structure of the Prochlorococcus cyanobacterium, and how these changes affect the marine environment and other sea-based bacteria. The studies in the department contributed to my development as a researcher and provided me with tools that I use to this day in my research work: scientific thought, critical observation, planning experiments, and more. In addition, during my M.SC. studies, I was assisted not only by the researchers and members of my lab, but also by the students and staff from other labs. That type of interaction encouraging collaboration and the broadening of horizons characterizes our department. The collaboration in the department is also international. For example, I participated this year together with some of the members of our lab in a conference dedicated to Prochlorococcus in Cordoba in southern Spain. That was a very enriching and fascinating experience."