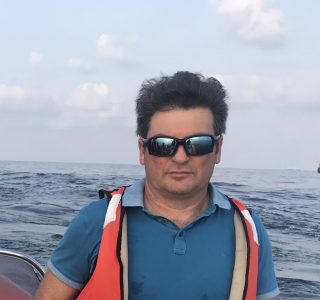 The Apex Marine Predators Lab (APL) specializes in conservation, behavioral science, and long-term ecological research of coastal dolphins, coastal sharks, rays, bluefin tuna, and swordfish. We are continuously engaged in developing new sampling protocols and indicators for pelagic megafauna. Emphasis is placed on the function of these species as sentinels of the marine environment and their ability to inform us about human perturbations. We employ photogrammetric measurements using drones and unmanned aerial vehicles (UAVs), both active and passive acoustic surveying techniques, mark-recapture methods, underwater observations, and cutting-edge technologies for molecular and stable isotope analyses. 
APL was created in 2016 and has PI, Head of laboratory, 3 PhD and 6 Msc students running different research projects. We are part of the Morris Kahn Marine Research Station (http://med-lter.haifa.ac.il/), in 2020 we have created another research station in Ashdod Maritime Educational Center in Ashdod Marina. A south working base.  
In addition, I am the head of the "Dolphin & Sea Center" educational center of Delphis (NGO), Elected European Cetacean Society (ECS) council member for a second tenure and a Member of the International whaling commission (IWC) Strandings Expert Panel Committee.