Helmsley Charitable Trust Mediterranean Sea Research Center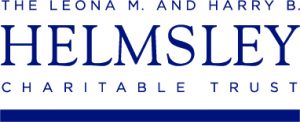 The Helmsley Charitable Trust
Mediterranean Sea Research Center was established in order to drive forward the national effort regarding Marine research. Marine research is a strategically important field for Israel that has gained new interest following the natural gas discoveries in recent years. The Helmsley Center will directly oversee research priorities, financial accountability, academic partnerships, governmental and industry relationships, capital purchases, recruitment efforts and course development.
The Helmsly Research Center will be outfitted with the most modern technologies for deep and shallow sea research, will significantly increase knowledge, and will help shape Israeli policy regarding energy development in the Mediterranean Sea.
The Helmsley Center includes:
A shallow-water coastal monitoring station to ensure long-term environmental monitoring.
R&D and Maintenance facility, located in the Israeli Oceanographic and Limnological Research institute (IOLR), focused on unmanned deep-sea vehicles.
The center promotes international research ties by attracting outstanding graduate students to its academic programs, strengthening ongoing scientific collaborations efforts, and forging new academic partnerships. Currently, the University works closely with the European Consortium for Ocean Research Drilling (ECORD) and with leading marine research institutes around the world including those in the United States, Canada, Cyprus, Italy, and Spain.